Straddle carriers and mobile gantries, safety & productivity
Cut your operating costs, boost your storage capacity and improve safety!
The range of Combilift straddle carriers and mobile gantries are the ideal solution for handling oversize and bulky loads.
These trucks are excellent for any type of application such as distribution, transport, aerospace and many others …

The straddle carriers and mobile gantries are available for sale and long-term rental. Take advantage of our expert knowledge by subscribing to one of our various after-sales contracts.
The straddle carrier range - Combi SC
Capacity from 35 tons up.
The straddle carriers in the SC range are designed for handling containers and loads of non-standard sizes. The range breaks down into three main families.
Chain straddle carriers for loading and unloading containers and various loads between the truck and the ground.
Telescopic chain straddle carriers designed for loading and unloading containers and various loads, between the truck and the ground. With the telescopic feature, two containers can be stacked.
Top Lift straddle carriers for loading and unloading containers with a telescopic function. The Top-Lift accessory allows 20 containers per hour to be handled.
The container handling solution
The Combi-SC will maximise your productivity thanks to its ability to travel along 1.60 m wide spaces, allowing containers to be stacked on each other. It is capable of handling large capacity containers measuring 20, 30, 40 and 45 feet, refrigerated containers and flat containers.

Its low unloaded weight means that fuel consumption and ground impact are much less than those of traditional container carrier trucks.
Increased safety
The three wheel design of the Combi-SC offers excellent manoeuvrability and a low centre of gravity, synonymous with load stability for safe handling jobs. The comfortable cab offers 360° visibility, which also ensures manoeuvring safety and safety of the driver.
Non-standard load handling
Efficient in all conditions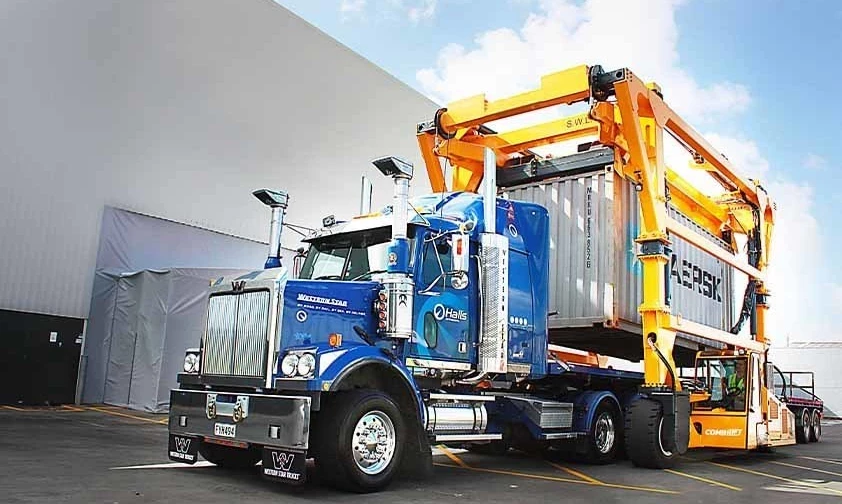 Saves time and improves productivity
The Combi-SC offers an unbeatable operating speed when loading/unloading to the ground. It is capable of transporting and placing 20, 30, 40 and 45 inch containers, refrigerated containers and flat racks.

The 360° visibility from the driving position and unloading from a trailer to the ground in 2 minutes mean that loading times are faster and without having to make the trailers wait in order for them to be loaded.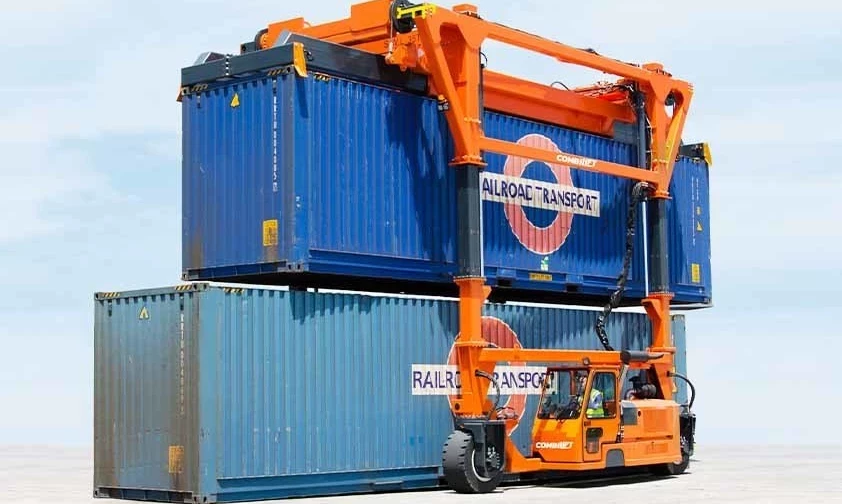 Productivity is improved by means of the Top Lift automatic spreader
The optional automatic Top Lift spreader can be adjusted to manage every type of ISO container directly from the cab, reducing musculoskeletal problems and improving operator safety.

Used for handling containers by means of twist locks, permitting a rate of 20 containers handled safely per hour.
Weighing system conforming to the Solas directives
Combilift straddle carriers meet all the requirements of the SOLAS regulation which entered into force on 1 July 2016. A totally compliant weighing system.
Accurate to ±1 %
Complies with OIML - IP67 classification as an option
Load measuring pins in stainless steel
Data stored on tablet
The mobile gantry range - Combi-MG

Capacity from 40 tonnes up, mobile gantries for oversize loads and non-standard loads. The Combi-MG is highly adaptable to your needs and can be made-to-measure for your application.
A customisable solution to meet every type of requirement
The Combi-MG has a tandem mode for moving very long loads (like wind turbine blades). Its telescopic function means that Combi-MG can move bulky loads precisely and safely.
Wind turbine blades handling
Concrete block with telescopic function handling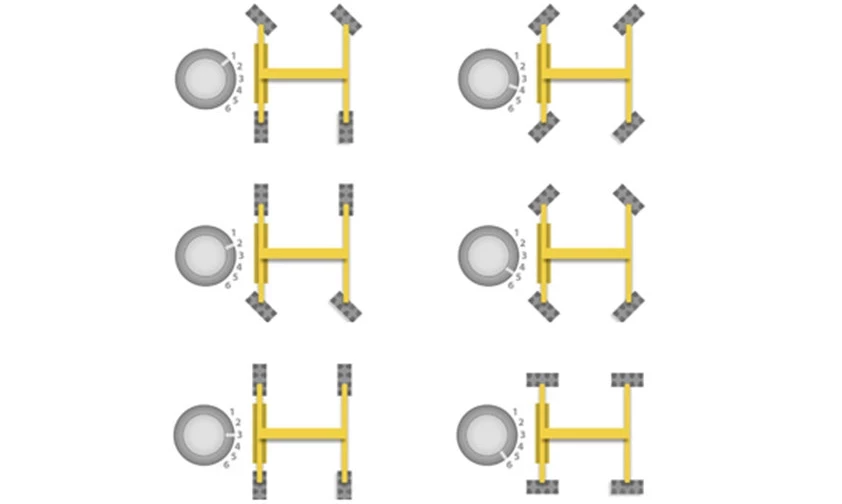 6 steering modes are offered
1. Front wheel drive steering
2. Rear wheel drive steering
3. Four-wheel-drive steering
4. Crab-wise steering
5. Carousel steering
6. Multidirectional in 4 directions
Optimised warehousing capacity
The Combi-MG Mobile gantry can travel along 1.5 m wide VNAs. It has a telescopic function enabling it to lift loads and place them on trucks and to reduce its height in order to drive through low doors.

When you move extremely big loads, it is essential to be able to position them accurately and safety, to avoid damage or injury. With the radio control system, the operator can guide the mobile gantry accurately from a safe and well sited observation post.