The Combilift Aisle-Master is a state-of-the-art forklift truck with many advantages. It is robust, tough and can be used both indoors and outdoors. It is versatile and more efficient than any other truck for loading/unloading, handling and storage in very narrow aisles.
Able to operate in 1.60m wide aisles, the Combilift Aisle-Master increases storage capacity by up to 50% by optimising pallet rack layout and using narrower aisles.
Combining comfort and ergonomics, the Combilift Aisle-Master will considerably increase productivity.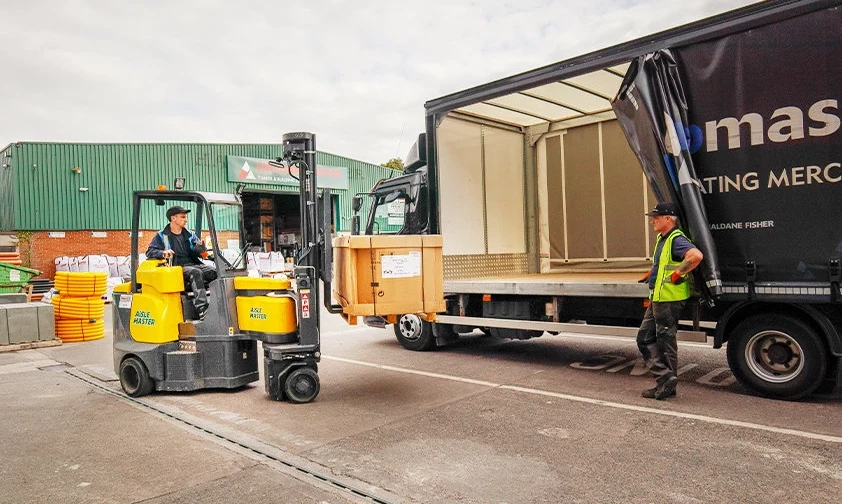 Combilift Aisle Master LPG ICE articulated forklift
| | | | |
| --- | --- | --- | --- |
| | : 2.000kg | | : 4.300 to 12.400 mm |
Hydrostatic transmission
Engine 3.0l GM
Water cooled
Max. speed: 11 km/h
KAB seat
Possibility of driving in 1.60 m wide VNAs
Combilift Aisle Master electric articulating forklift
| | | | |
| --- | --- | --- | --- |
| | : 1.500 kg, 2.000kg and 2.500 kg | | : 4.300 to 15.000 mm |
AC drive motor 19.5 kW
Max. speed: 16 km/h
Battery: 620 Ah, 775 Ah or 930 Ah
KAB seat
Possibility of driving in 1.60 m wide VNAs
16.5 kW AC motors with high output and maintenance-free
Option: Eligible for lithium-ion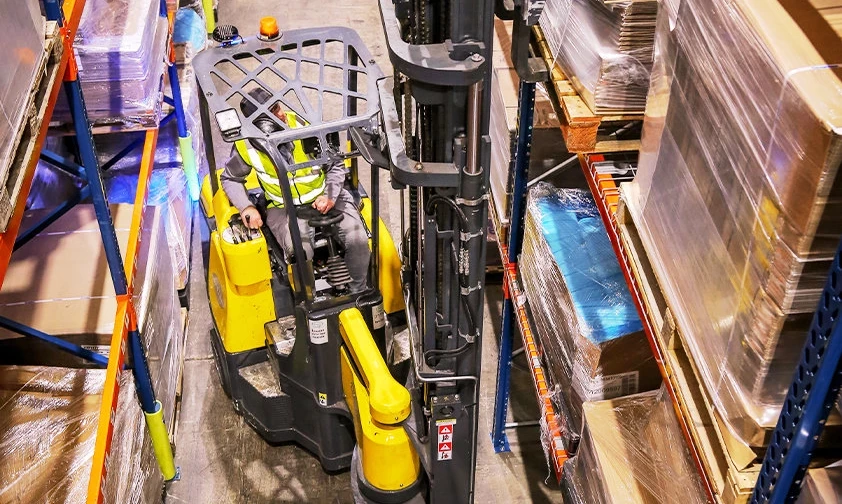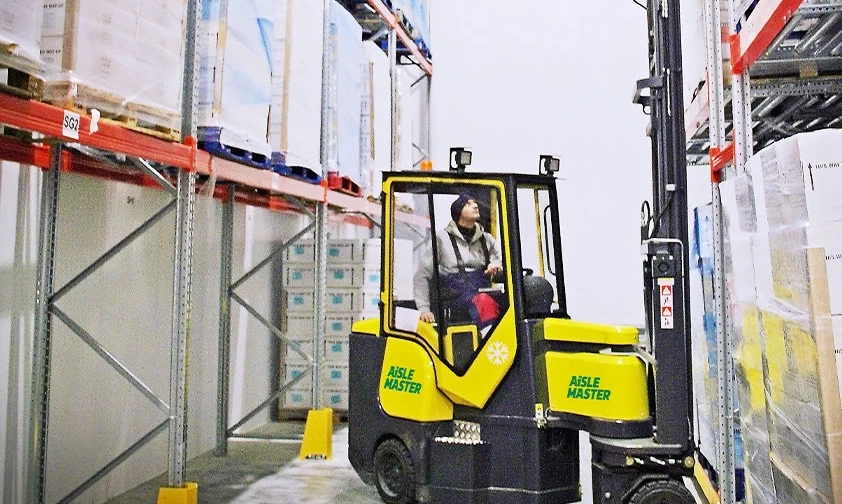 Combilift Aisle Master cold store electric articulated forklift truck
| | | | |
| --- | --- | --- | --- |
| | : 1.500 kg, 2.000 kg and 2.500 kg | | : 4.300 to 5.000 mm |
AC drive motor 19.5 kW
Max. speed: 16 km/h
Battery: 620 Ah, 775 Ah or 930 Ah
Possibility of driving in 1.60 m wide VNAs
16.5 kW AC motors with high output and maintenance-free
Cold store cab with heated windows
Option: Eligible for lithium-ion