The multidirectional forklift trucks in the Combi-CB range can transport both palletised loads and long loads thanks to the side loading mode.
These multidirectional forklift trucks are compact and versatile, making them particularly suitable for the metal and food industries, for logistics and for the manufacture and distribution of building materials.
The Combi-CB can be customised (lifting capacity, power unit, forks, spreaders, cab, tyres, etc.) according to its intended use. The sensitivity of the steering is proportional to the load.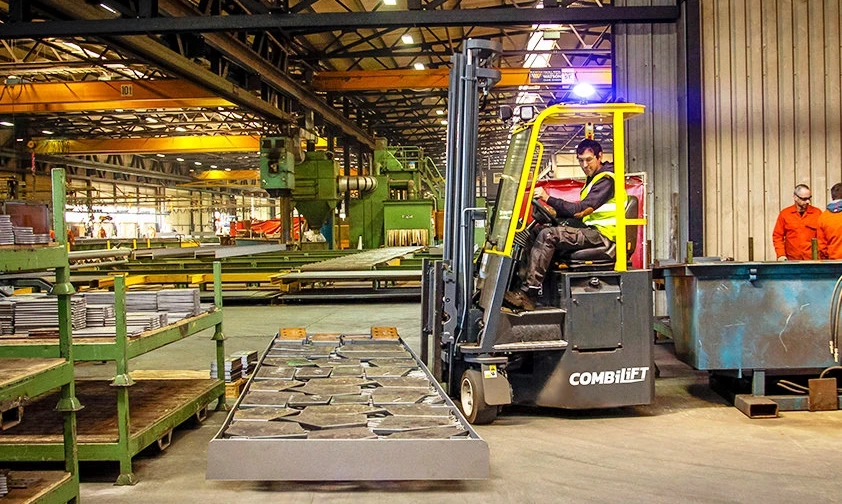 Combilift Combi-CB multidirectional forklift truck
| | | | |
| --- | --- | --- | --- |
| | : from 2.500 to 3.500 kg | | : Up to 6.000 mm |
Ideal for long loads and palletised goods
Available power unit types:
Diesel: V1505 Kubota diesel, 32 kW
LPG: 3.0L GM LP Gas, 42 kW
Hydraulic positioner + TDL +/- 100 mm
Hydrostatic transmission
Grammer MSG65 suspended seat
Combilift Combi CB4 multidirectional forklift
| | |
| --- | --- |
| | : 4.000 kg |
Ideal for long loads and palletised goods
Available power unit types:
Diesel: Kubota V2403-T diesel, 44 kW
LPG: 3L GM LPG, 48 kW
Hydraulic positioner + TDL +/- 100mm
Hydrostatic transmission
KAB Model 116 suspended seat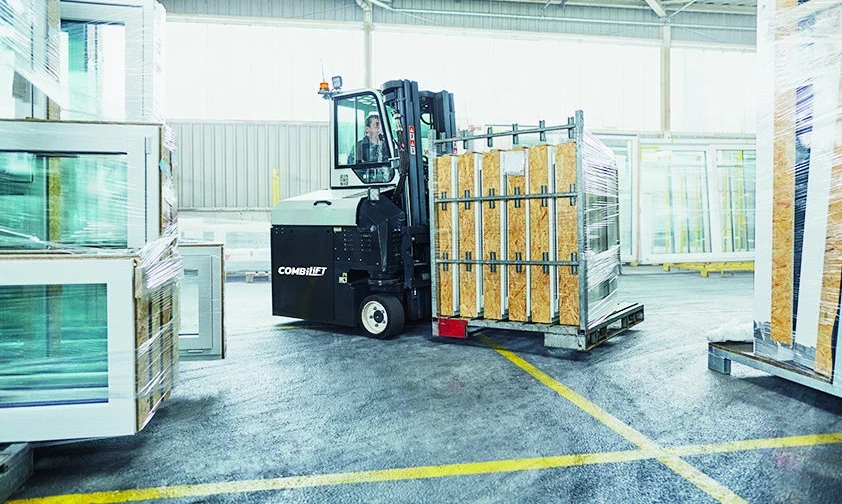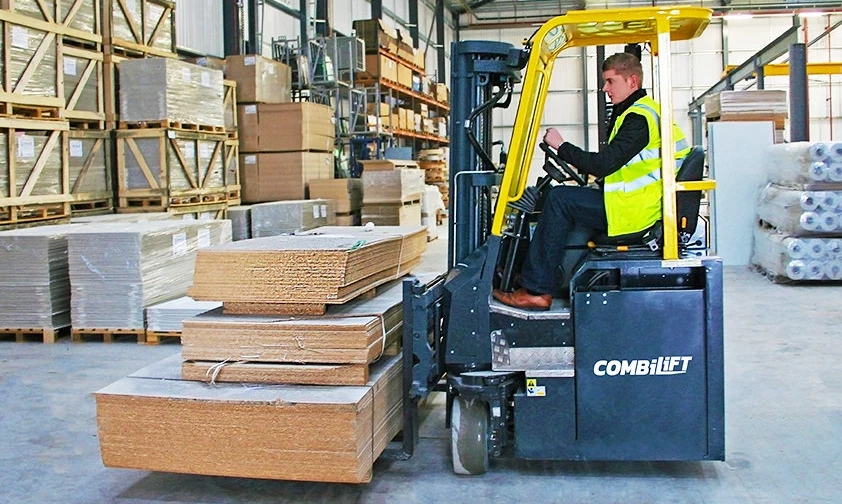 Combilift Combi-CBE multidirectional forklift truck
| | | | |
| --- | --- | --- | --- |
| | : 2.500 kg | | : Up to 6.000 mm |
Ideal for long loads and palletised goods
Lifting height: 4000 mm
Hydraulic positioner + TDL +/- 100mm
System communication via CAN-BUS
Grammer MSG65 suspended seat
Combilift Combi-CBE4 multidirectional forklift
| | |
| --- | --- |
| | : 4.000 kg |
Ideal for long loads and palletised goods
Lifting height: 4000 mm
Hydraulic positioner + TDL +/- 100mm
System communication via CAN-BUS
Grammer MSG65 suspended seat