Innovation and bespoke solutions for automated handling needs
Backed up by more than 30 years' experience, Rocla AGV Solutions is recognised for its expertise in the world of the AGV (Automatic Guided Vehicle). The company designs and manufactures automatic systems intended to improve the logistics operations of our customers.
The full range of Rocla AGV equipment combined with our engineering services offer, ensures that Aprolis technological solutions fully address your automatic logistics requirements.

Rocla Automatic Guided Vehicles
Rocla Automatic Guided Vehicles are based on a proven technology, representing a sustainable, flexible and modular technological solution.
AGVs are integrated into the production lines or intra-logistical processes of our customers. They navigate automatically and operate without drivers.
AGVs help improve productivity and performance, especially in companies working at night, and using shiftwork methods. Automation allows manpower to be reassigned to high value added tasks, and improves safety at the place of work.
Automated reach AGVs - ART series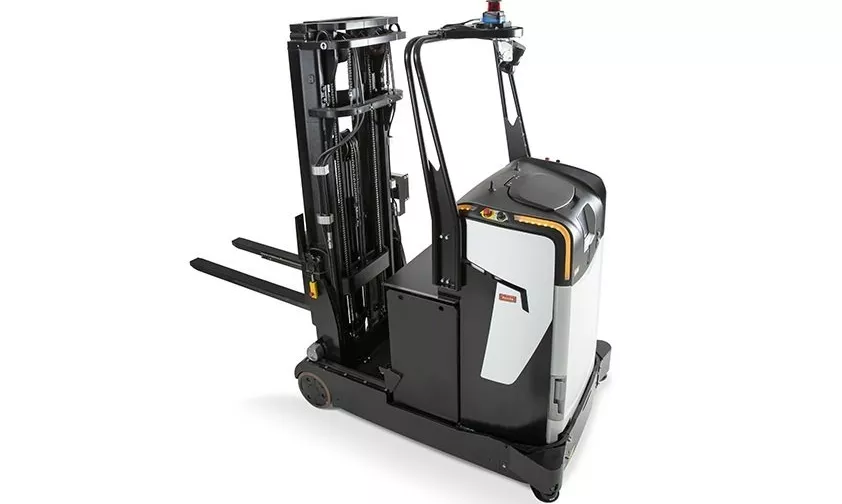 With a nominal capacity of 1600 kg, the ART series is available with lifting heights ranging between 7500 mm and 10,000 mm. Rocla ART Automatic Reach Trucks are a multipurpose solution well-suited to high storage operations.
Capable of working in a 3 m wide aisle, the ART AGV features new generation software and sensors that greatly increase load handling speed and make an active contribution to safety. The very tight turn radius and lifting heights of up to 10 m satisfy the demands of logistic activities.
ATX16 series pallet trucks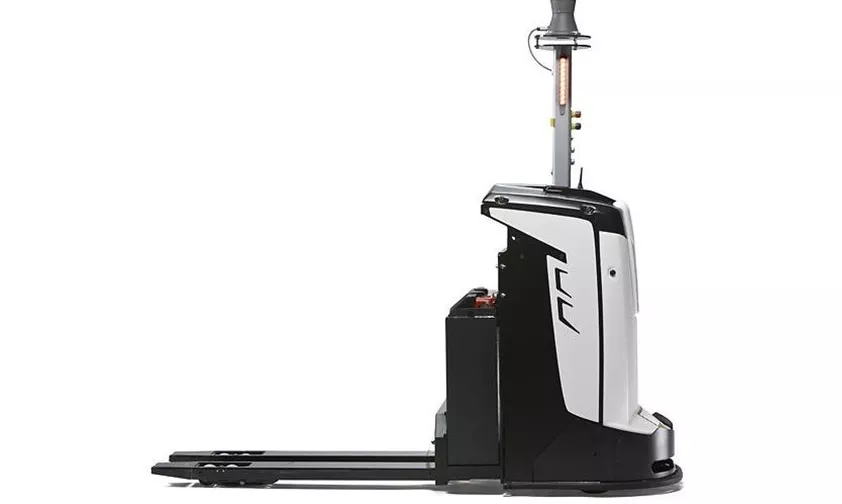 With a nominal capacity of 1600 kg, the Rocla ATX16 pallet truck is a multipurpose AGV which is ideal for transporting pallets long distances, and for order picking.
The operator takes the items from the picking area, and once the order is complete the AGV carries it away. This enables the operator to stay in the picking zone and prepare the next order while the AGV is taking the completed orders to the next processing point.
Fork over lift AVGs - Series ATX12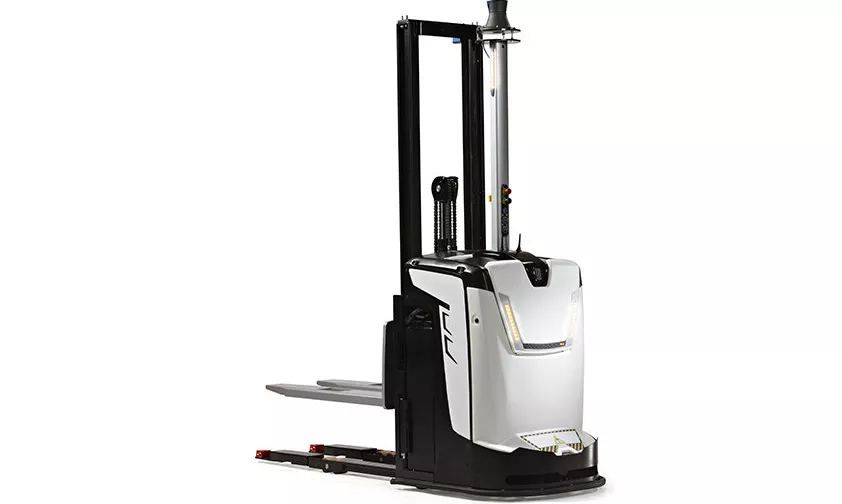 The Rocla ATX12, with a lifting height of 1700 m and a nominal capacity of 1250 kg, is an automated stacker designed for pallet handling and transfer operations.
It is ideal for Pick-to-AGV operations in which the AGV truck carries out the transport tasks while the operator concentrates on order picking, and for mass storage (floor and floor+1).
Find out how Colart chose to optimise its logistics by using autonomous AGV trucks
Thanks to this technological solution, Colart has gone from a traditional company to a 4.0 company. Autonomous AGVs ensure operator safety by detecting operators and reducing accidents on site. They also improve the efficiency of deliveries, reducing the time between the operator's call and the delivery. Operators have developed new technological skills, moving from the role of simple warehouse employee to that of warehouse/IT specialist. Watch the video to find out more about the benefits of autonomous AGVs in Colart logistics.
Counterbalanced trucks - Series AWT25cf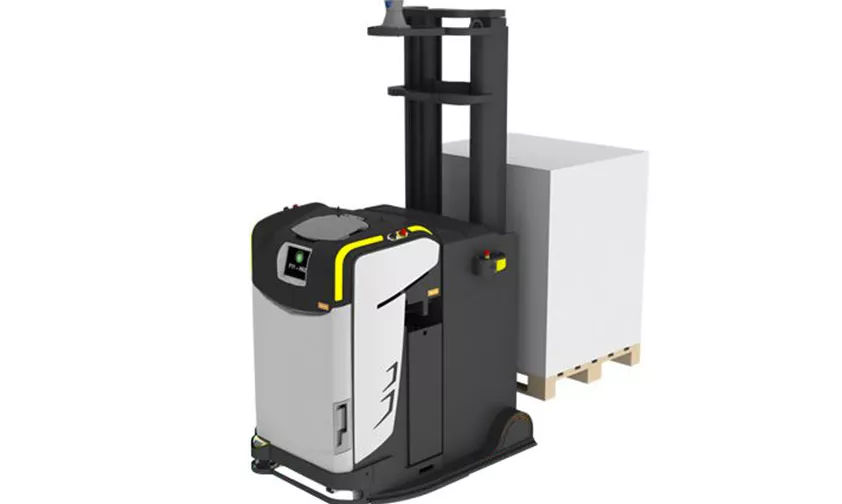 With a lifting height of up to 8500 mm and a nominal capacity that can be as much as 2500 kg, counterbalanced AGV trucks will meet your needs for pallet transfer and mass pallet storage applications in drive-in or gravity racking and push-back racking.
Since it has no enclosing side members, and given its lifting heights and nominal capacities, this AGV is the ideal solution for Very Narrow Aisle storage applications.
Drive-in racking logistics
Straddle stackers - Series AWT25sf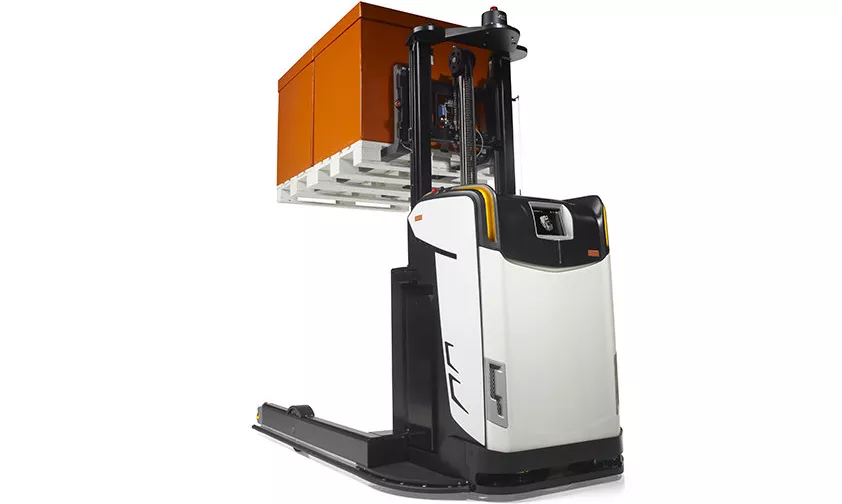 These stackers with enclosing arms, with a lifting height of up to 8500 mm and a nominal capacity as high as 2500 kg, are suitable for handling pallets and specific loads in distribution and manufacturing sectors and industries handing pallets and where related transport needs apply. This stacker is also preferable for mass storage.
Placing on/removal from conveyors
Very narrow aisle (VNA) logistics