Purchase is not the only solution open to companies wishing to acquire equipment.
Rental and long-term rental with full-service are also solutions available to companies to help them control the costs of operating fleets of material handling equipment while enjoying the benefits of machines at the cutting-edge of the technology.
Optimise costs and preserve your cash flow
Rental is also a way of reducing taxable income because the rented assets are not considered as a debt but as a deductible expense.
Our financing systems offer customised rental solutions for all of your company's needs, whatever the size of your forklift truck fleet.
For greater agility, in 1986 we founded Aprolis Finance, our affiliate specialising in financing solutions.

Aprolis deals with financing, enabling its clients to concentrate on their business!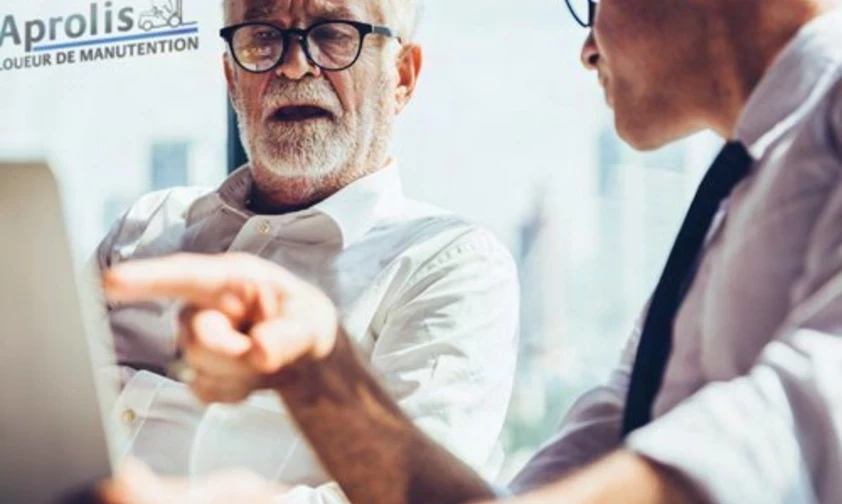 Services complementary to our rental contracts
Preventive maintenance solutions (Préventis)
Full Service solutions (Full Service - Globalis)
Provision of replacement equipment in the event of machine outage.
Adaptation of time commitments and contract terms according to business fluctuations.
Multi-site requirement application
Integration of configuration changes into financing
Management of mixed new and second-hand fleets
Long Term Rental with integrated maintenance
If your business requires the use of handling equipment in the medium or long-term, guaranteeing full availability of your fleet is one of your main concerns. Opt for the long-term rental contract with "Globalis" integrated maintenance.
"Globalis" is a full-service rental contract designed to release you completely from having to manage preventive and curative maintenance. In addition to providing exactly the right equipment for your needs, preventive and curative maintenance are included in the service. You get guaranteed availability of high performance equipment every day.
Financial rental
If your business requires the use of handling equipment in the medium or long-term, opt for usage and cost control rather than ownership, through a financial rental scheme.
A financial rental gives you the benefit of having exactly the equipment you need without having to tie up capital.
Outsource your preventive maintenance
If you have chosen the financial rental solution and wish to devote your full attention to your business, leaving the management of the preventive maintenance of the rented equipment to someone else, choose the "Prévent'Pack" or the "Global'Pack" full-service solution for greater peace of mind.