Konecranes reach stackers are ideal for the toughest industrial applications. Capable of special loads, from 35 to 60 tonnes, in an industrial environment where safety and operational efficiency cannot be compromised.

Their versatility allows them to handle loads of varying size and shape, and to make no drama out of picking up materials such as steel, which must be handled in different ways throughout the various phases of the manufacturing process, with changeable material temperatures.

Our industrial reach stackers are designed to be used in all types of environments. Their versatility and agility enable you to reduce handling costs, a major advantage in companies where this expense can have a significant impact on production costs.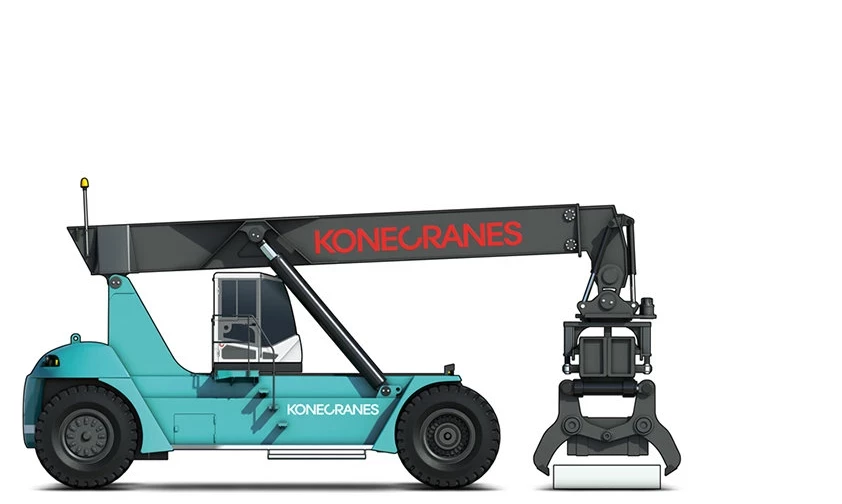 Konecranes Lift Trucks Reach Stackers
Rated capacity: 34-50 t - Wheelbase: 6400 mm
Robust box type chassis
Hydraulic load sensing system
EMC Master: All functions monitored on a 7 inch touch screen
OPTIMA - probably the best cab in the entire industry
Maintenance-free brakes
Konecranes Lift Trucks Reach Stackers
Rated capacity: 40-60 t - Wheelbase: 7250 mm
Robust box type chassis
Hydraulic load sensing system
EMC Master: All functions monitored on a 7 inch touch screen
OPTIMA - probably the best cab in the entire industry
Maintenance-free brakes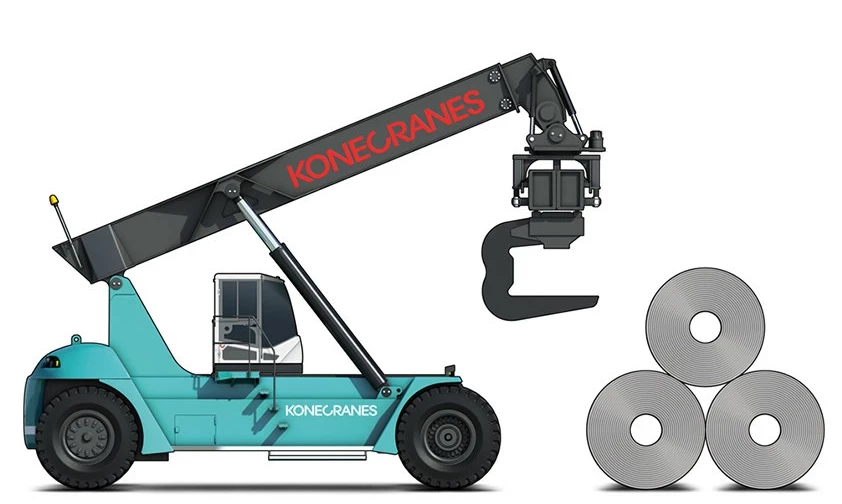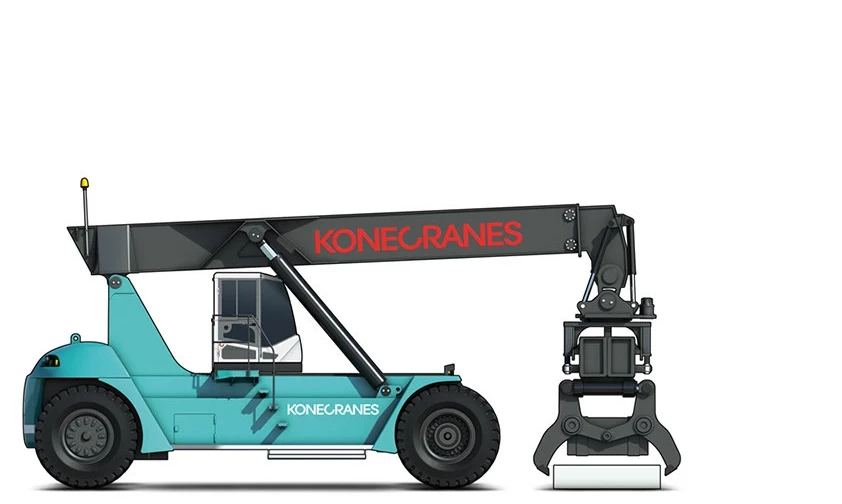 Konecranes Lift Trucks Reach Stackers
Rated capacity: 40-60 t - Wheelbase: 8000 mm
Robust box type chassis
Hydraulic load sensing system
EMC Master: All functions monitored on a 7 inch touch screen
OPTIMA - probably the best cab in the industry
Maintenance-free brakes