The side loader truck is adapted for the handling of long and unstable loads.

Baumann proposes a range of side loaders designed to deal with the handling requirements of long loads for the wood, steel, steel and aluminium profile, plastic tube industries and in logistics.

Whatever the lifting capacity you need, from 3 to 50 tonnes, Aprolis is ready to address your requirements by a full service rental or purchase deal for side loader forklift trucks.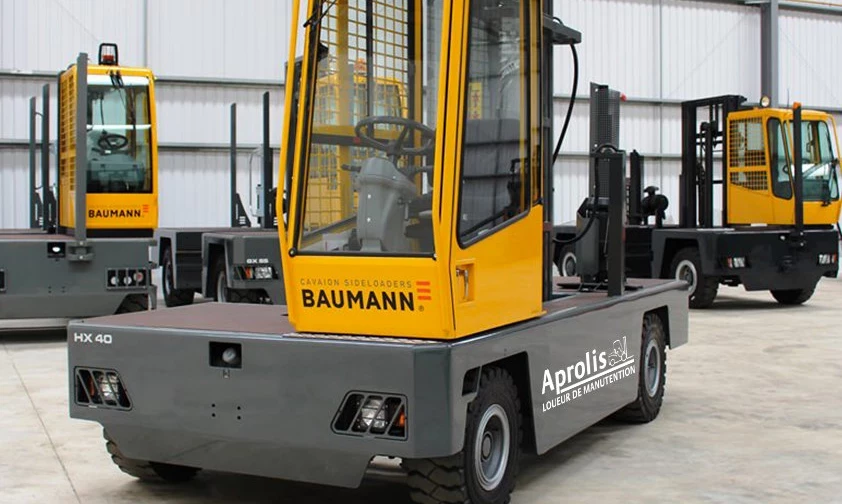 Baumann HX series side loader forklift trucks
Nominal capacity: From 3 to 5 t
The range: Compact size, light work.
Optimised load balancing thanks to the engine located under the deck
Powerful environmentally friendly diesel engine
Low centre of gravity
High residual capacities
Chassis tilting system for faster and more reliable handling
Baumann GX series side loader forklift trucks
Nominal capacity: From 5 to 8 t
The range: Medium size, intensive use

These best-selling side loader forklift trucks are among the most modern, offering excellent performance for substantial working amplitudes and over long distances.
The GX range comes with ergonomic and refined cabs, joystick controls and the highest precision levels of the market.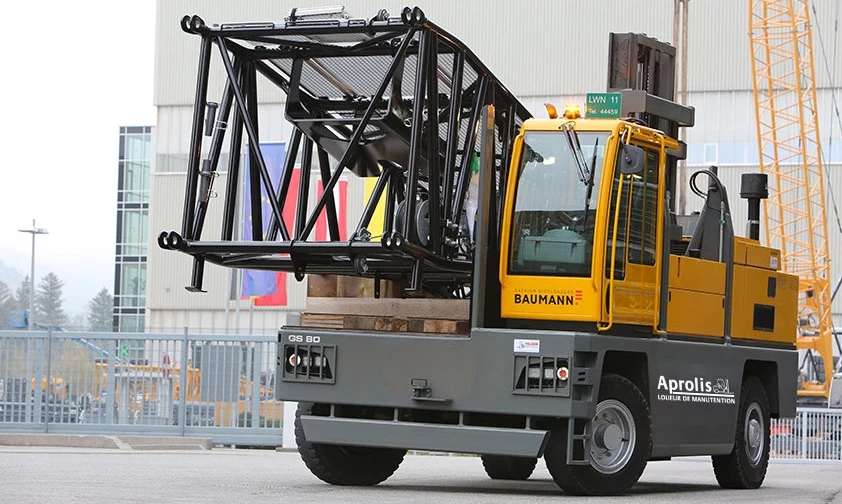 Baumann GS/VRS series side loaders
Nominal capacity: From 5 to 8 t
The range: Medium size, intensive use
Extreme ruggedness
Very efficient and long-lasting machines
Simplified maintenance and service
High productivity
Baumann GS series side loader forklift trucks
Nominal capacity: From 8 to 25 t
The range: High lifting capacities, intensive use
Extremely robust
Highly efficient, productive trucks
Simplified maintenance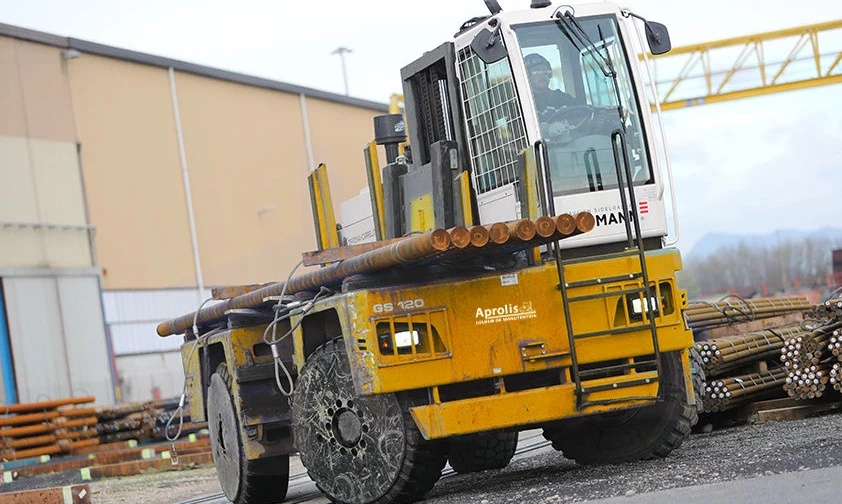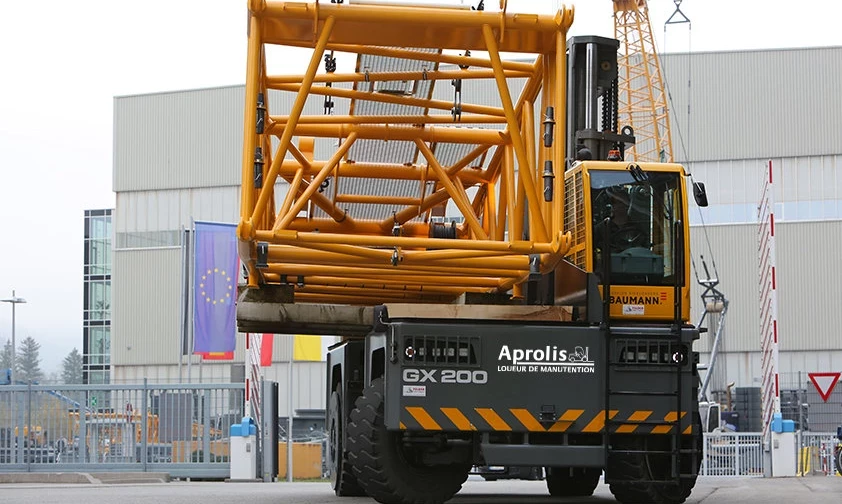 Baumann GX/GXS series side loaders
Nominal capacity: From 20 to 60 t
The range: Intensive use and extreme performance
Extremely robust
Highly efficient, long-lasting trucks
Simplified maintenance and service