Konecranes forklift trucks are particularly easy to adapt to specialised handling jobs.

Konecranes Lift Trucks has extensive experience in meeting specialised industrial handling requirements. Whatever the lifting capacity you need, 10-18 tonnes, 18-33 tonnes or 37-65 tonnes, Konecranes Lift Trucks has the right machine for you, the full range of options and accessories designed with the latest technologies, refined know-how and a concern for details.

Konecranes forklift trucks are well-known for their excellent handling abilities, thanks to a short wheelbase, and for their excellent stability too.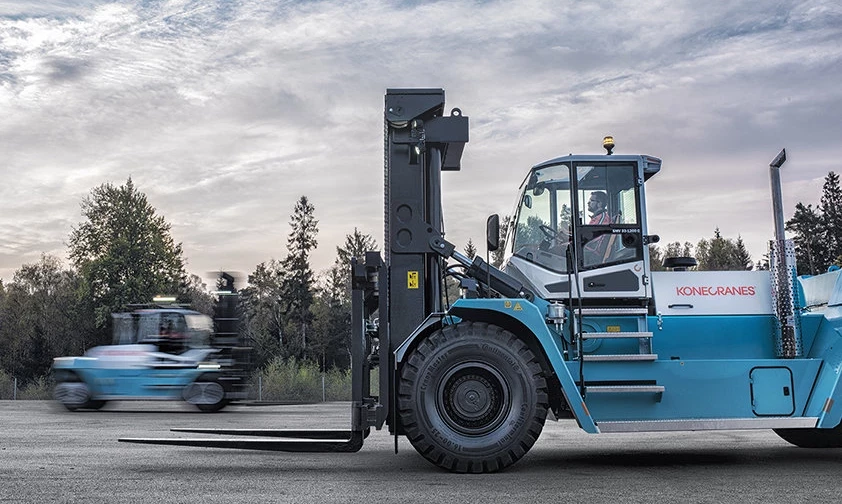 Konecranes Lift Trucks forklift trucks
| | |
| --- | --- |
| | : from 10 t to 18 t |
EMC surveillance and diagnostic system
Nonslip steps on both sides
Optima cab
Kit of LED lamps (flashing, sidelights, brakes and rear lights)
LED working and reversing light
Konecranes Lift Trucks forklift trucks
| | |
| --- | --- |
| | : from 18 t to 33 t |
EMC surveillance and diagnostic system
Nonslip steps on both sides
Optima cab
Kit of LED lamps (flashing, sidelights, brakes and rear lights)
LED working and reversing light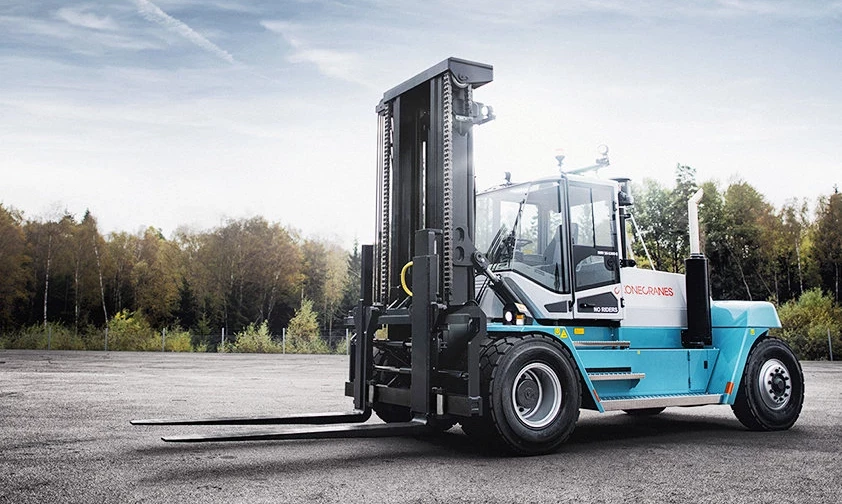 Konecranes Lift Trucks forklift trucks
| | |
| --- | --- |
| | : from 37 t to 65 t |
EMC surveillance and diagnostic system
Nonslip steps on both sides
Optima cab
Kit of LED lamps (flashing, sidelights, brakes and rear lights)
LED working and reversing light