A complete range of equipment for ground handling and airport logistics services
The expertise we have built up over recent decades, particularly at the Paris airports, working for major airlines and leaders in ground handling, logistics and airport maintenance, enables us to meet our customers' equipment needs by providing quality services, whether you opt to purchase equipment or take it on long-term lease.
Equipment for runway services
Aprolis provides its customers with a complete range of airport ground support equipment (GSE).
These products, available for purchase or long-term rental, provide our customers with equipment that meets the highest requirements and is suitable for pushback, positioning, passenger stair placement, loading/unloading of holds, baggage and cargo transfer.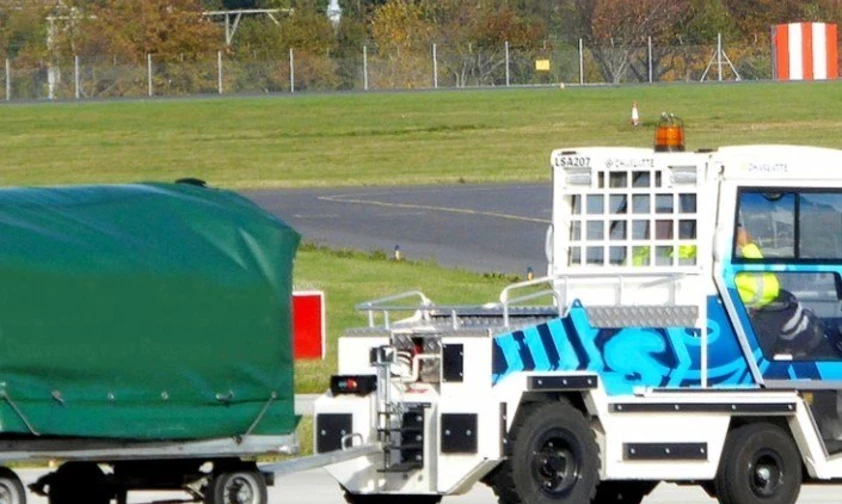 Electric tow tractors from 6 to 30 tonnes
Flexible and efficient, tractors from 6 to 30 tonnes are ideal for baggage transfer operations.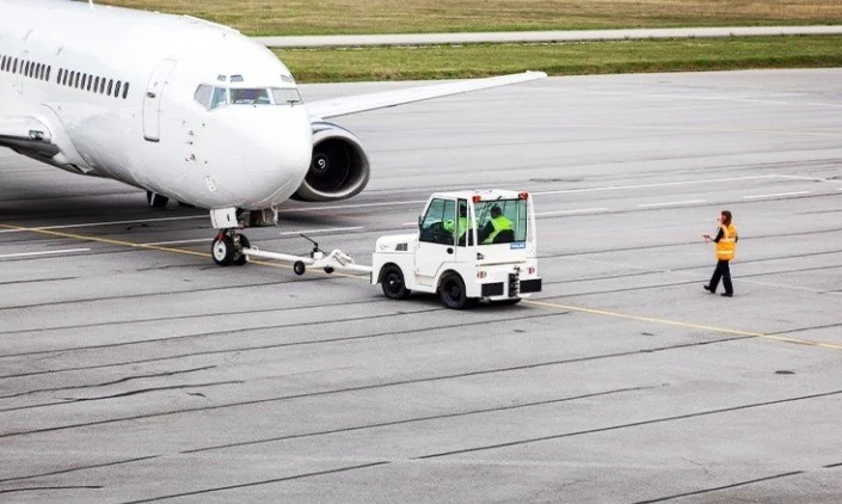 Electric and ICE tow tractors from 30 to 100 tonnes
Powerful and efficient, front-mounted cab electric tow tractors offer towing capacities of up to 50 tonnes. The power of high-cab ICE tow tractors will enable you to pull convoys of up to 100 tonnes.
The high-cab tow tractors can also push back up to 150 tonnes MTOW (according to IATA).
Baggage conveyors - Elevation and performance
Our range of electric baggage conveyors has been designed to carry out efficient and comfortable loading and unloading operations in the baggage hold in compliance with the standards and your requirements.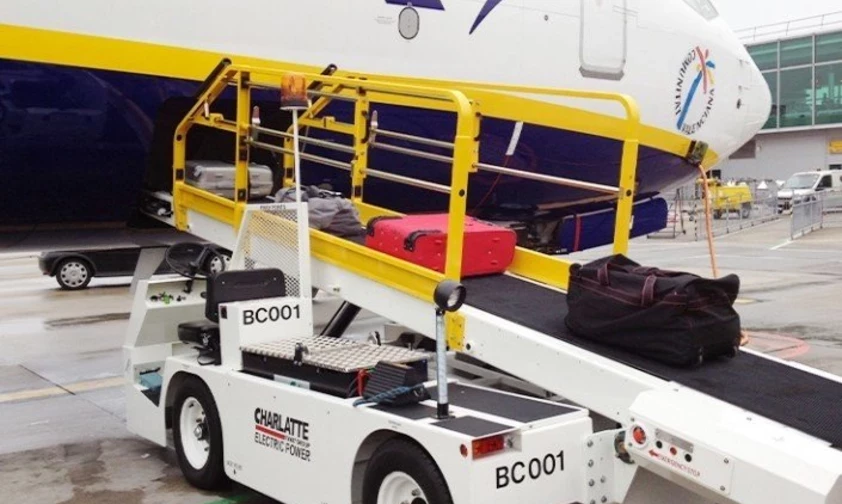 Charlatte CBL150E
The Charlatte CBL150E is a seated ride-on luggage conveyor with a 6-metre beam making it ideal for cargo holds located near the engines and with a front-mounted hydraulic actuator.
Luggage rolling is provided by a belt running on 46 rollers to optimise the rolling coefficient.

Options:
SCOUT anticollision system
Front and rear actuator
Cab
On-board charger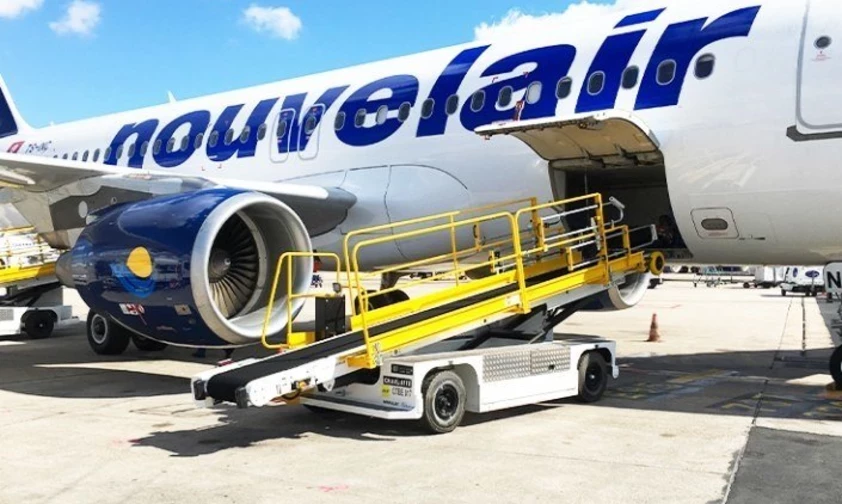 Charlatte CBL2000E
The Charlatte CBL2000E seated ride-on luggage conveyor can be fitted with a 7.5, 8 or 9 metre long beam which can adapt to every type of luggage hold. The two hydraulic actuators adjust the height and angle of the belt as needed.
Luggage rolling is provided by a belt running on 52 rollers to optimise the rolling coefficient.

Options:
SCOUT anticollision system
Multidisk brakes
Cab
On-board charger
Traffic service
The electric passenger stair systems are controlled from the ground and have an electric motor driven wheel and an ultrasound anticollision sensor.
The diesel ICE passenger stair systems can reach approach heights of up to 5800 mm and have a maximum capacity of 102 passengers.
Equipment maintenance
Equipment availability is one of the essential considerations regarding ground equipment. Aprolis has a wide range of contracts and services to monitor and maintain your equipment.
Our technical teams have all the required clearances and their knowledge is updated through the Aprolis continuous training programme.