For a more responsible product and service offer, we have defined two priorities: to accompany the decarbonisation of our customers and to favour the sustainability of our products.
Supporting our clients' decarbonisation
We support our customers in their decisions by providing them with environmental data and by offering them an alternative option with an electric motor as soon as it is technically possible.

Thus, our offers mention the carbon footprint linked to the use of the equipment and the costs according to the type of motorisation. This data includes both the fuel consumption of the engines for internal combustion equipment and the electricity consumption for recharging electric equipment, as well as the price of fuel and kilowatt.
By providing our customers with this decision-making information, we can help them to make better choices and choose more energy-efficient solutions.
To help them reduce their carbon footprint, we also offer our customers an electric alternative for every internal combustion equipment.

90% of internal combustion equipment can be replaced by electric equipment, allowing our customers to reduce their GHG emissions without compromising their productivity.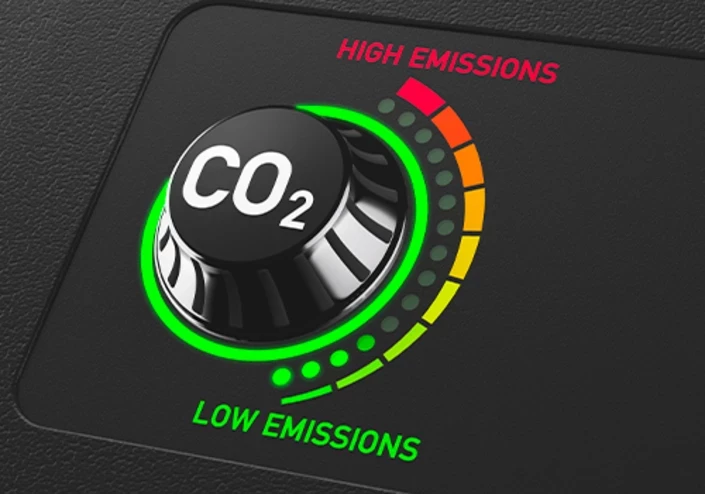 Promoting the sustainability of our products

Aprolis offers a range of premium products and works with high quality brands that are known to provide robust and suitable equipment that will last a long time.

In addition, our technicians ensure optimal maintenance (preventive and curative) of our equipment, in order to provide our customers with equipment that has an optimised lifespan. Our culture of predictive maintenance allows us to anticipate machine breakdowns or the breakage of parts that could interrupt production or damage the equipment.
In addition to the financial benefit, this durability of goods reduces the need to produce new equipment and, ultimately, reduces greenhouse gas emissions.

Finally, we use three channels to reuse our machines so that they have the longest possible life after their first use (first life):

1. Extending the rental contract with the same equipment.
In addition to meeting ecological requirements, this approach also offers a relevant economic interest for our clients.
2. The provision of this equipment within our short-term rental fleet (from 1 day to 24 months).
This approach allows us to diversify our range of services and equipment in order to support our customers in all their diversity. It also allows us to use the equipment over its maximum life span.
3. The allocation of reconditioned equipment to our used fleet. The use of equipment that has been maintained throughout its service life and reconditioned in our workshops meets the economic requirements of our customers as well as the requirements of resource conservation and GHG reduction.