Mastering intermodal transport
We offer a powerful range of reach stackers for intermodal handling.
Konecranes intermodal reach stackers are ideal for multi-track loading and unloading, with large lifting capacities, a long wheelbase and excellent manoeuvrability despite their large size.

They can be supplied with combined accessories that allow the truck to lift containers from the top and trailers from below.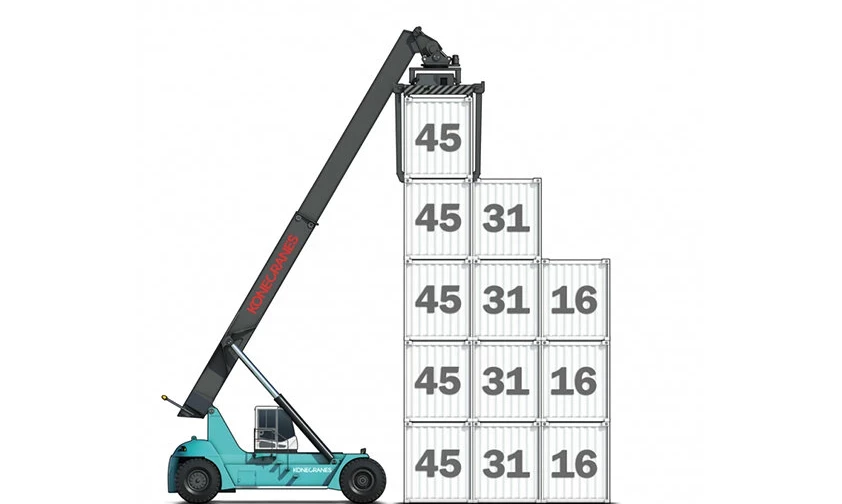 Konecranes Lift Trucks Reach Stackers
Rated capacity: 41-45 t - Wheelbase: 6400 mm
Box beam structure robust chassis
Hydraulic load detection system
EMC Master: Monitoring of all the functions on a 7 inch touch screen
OPTIMA - probably the best cab of the industry
Maintenance-free brakes
Konecranes Lift Trucks Reach Stackers
Rated capacity: 45 t - Wheelbase: 7250 mm
Robust box type chassis
Hydraulic load sensing system
EMC Master: Monitoring of all the functions on a 7 inch touch screen
OPTIMA - probably the best cab in the entire industry
Maintenance-free brakes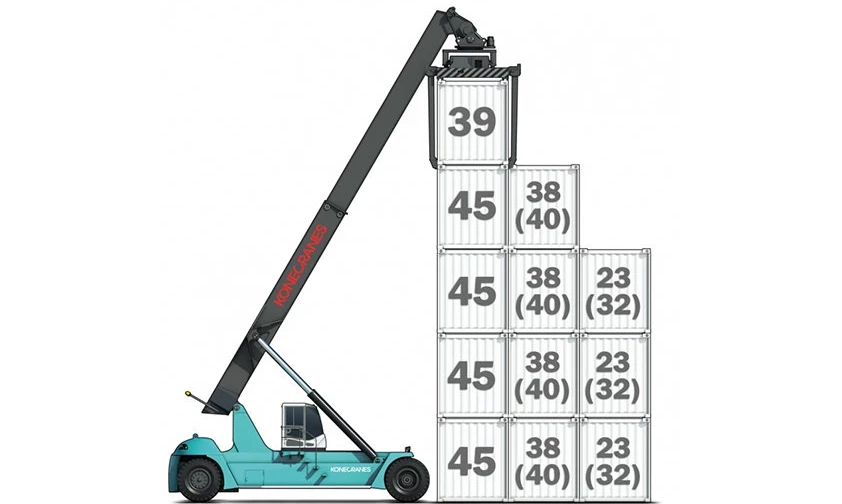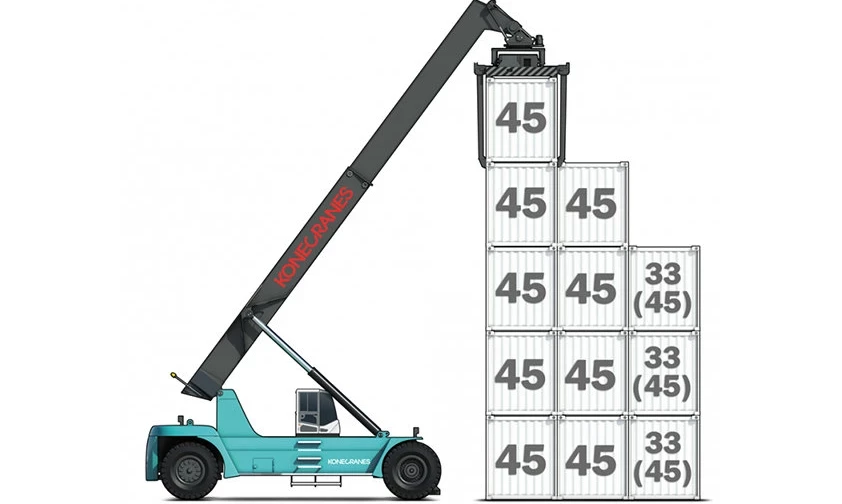 Konecranes Lift Trucks Reach Stackers
Rated capacity: 45 t - Wheelbase: 8000 mm
Robust box type chassis
Hydraulic load sensing system
EMC Master: Monitoring of all the functions on a 7 inch touch screen
OPTIMA - probably the best cab in the entire industry
Maintenance-free brakes