Konecranes reach stackers are the result of 50 years of engineering experience.

This range designed for container handling offers capacities from 10 to 45 tonnes. They are a perfect example of powerful and versatile machines.

The qualities of Konecranes reach stackers for container handling are a key to productivity and profitability in logistics under intensive working conditions in ports and intermodal terminals where there is little room for manoeuvre.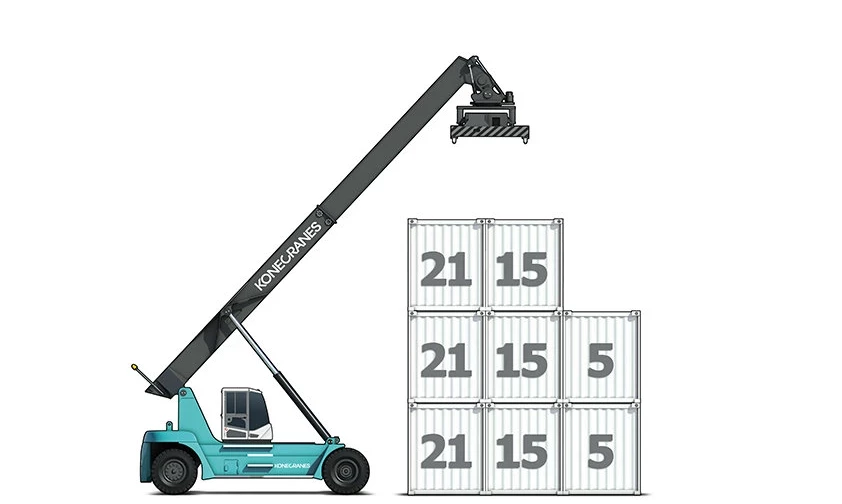 Konecranes Lift Trucks Reach Stackers
Rated capacity: 10 t - Wheelbase: 5000 mm
Robust box type chassis
Hydraulic load sensing system
EMC Master : All functions monitored on a 7 inch touch screen
OPTIMA - probably the best cab in the entire industry
Maintenance-free brakes
Konecranes Lift Trucks Reach Stackers
Rated capacity: 22-25 t - Wheelbase: 5500 mm
Robust box type chassis
Hydraulic load detection system
EMC Master: All functions monitored on a 7 inch touch screen
OPTIMA - probably the best cab in the entire industry
Maintenance-free brakes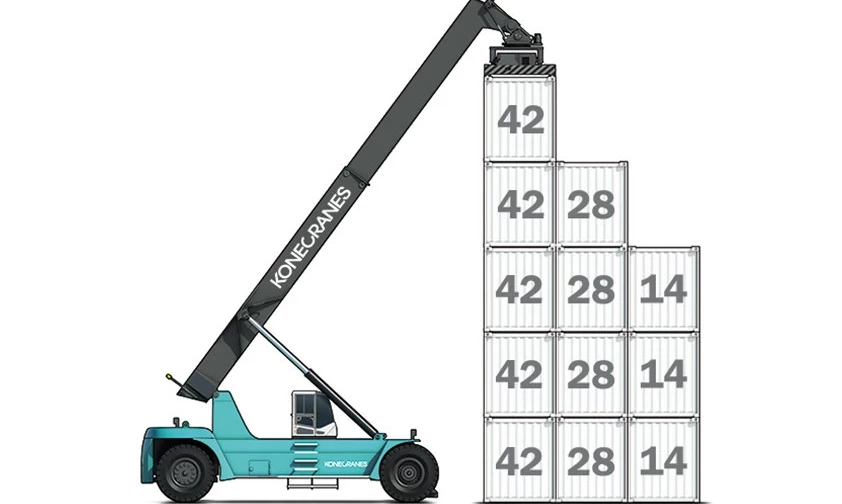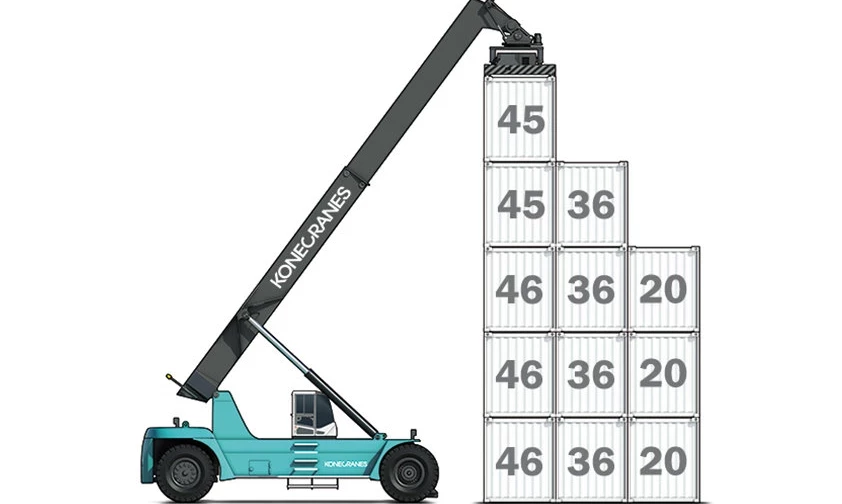 Konecranes Lift Trucks Reach Stackers
Rated capacity: 42-46 t - Wheelbase: 6400 mm
Robust box type chassis
Hydraulic load sensing system
EMC Master: All functions monitored on a 7 inch touch screen
OPTIMA - probably the best cab in the entire industry
Maintenance-free brakes
Konecranes Lift Trucks Reach Stackers
Rated capacity: 46 t - Wheelbase: 7250 mm
Robust box type chassis
Hydraulic load sensing system
EMC Master: All functions monitored on a 7 inch touch screen
OPTIMA - probably the best cab in the entire industry
Maintenance-free brakes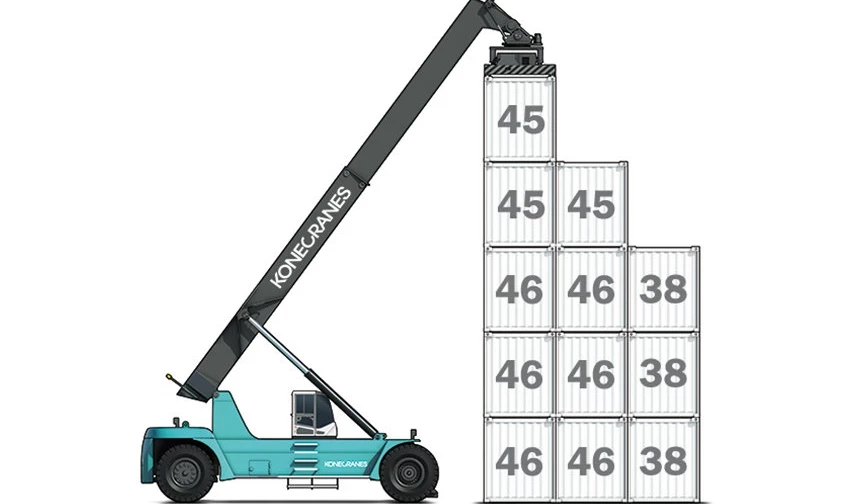 Reach Stackers Konecranes Lift Trucks
Rated capacity: 46 t - Wheelbase: 8000 mm
Robust box type chassis
Hydraulic load sensing system
EMC Master: All functions monitored on a 7 inch touch screen
OPTIMA - probably the best cab in the entire industry
Maintenance-free brakes